Founded in 1991 and owned & operated by Faith Center, WFEN is Rockford's ONLY full power, live & local Christian radio station. Known as "The Lighthouse", WFEN is committed to shining a bright light through our music and ministry.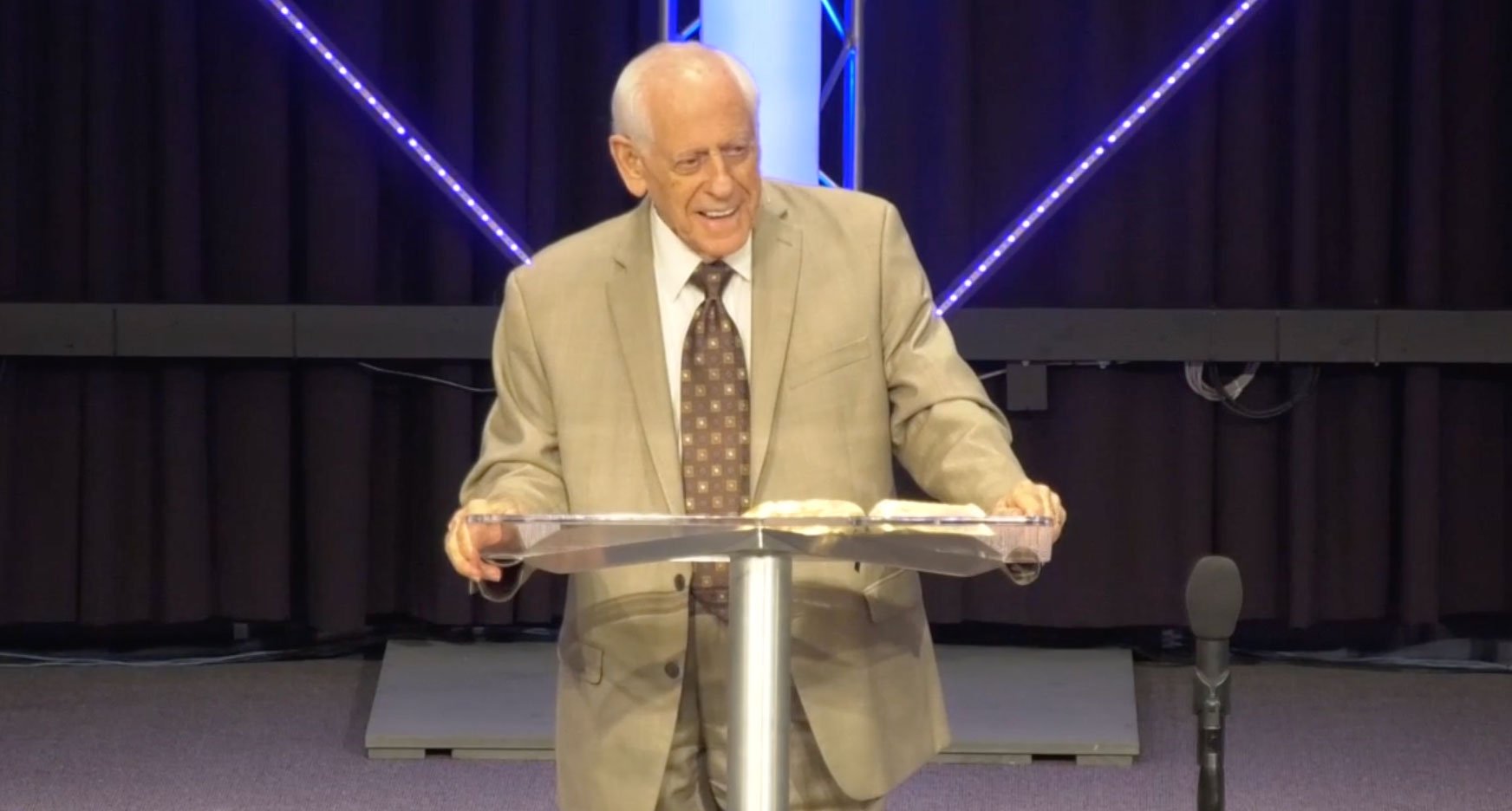 Apostle Don Lyon has been ministering in the Northern Illinois – Southern Wisconsin territory since March of 1954,  when he and his wife, Donna, moved to Rockford, Illinois, where they founded Open Bible Center in the Loves Park and were pastors there for 25 years.
Open Bible Center produced a weekly, 30 minute television program entitled QUEST FOR LIFE.  It aired not only locally, but nationwide for 16 years.  During that time, God gave Apostle Lyon a vision of a mobile television van, that was able to pull up to live events and film an event on location.  This was the first ever to be built and was leased by all three national broadcast networks (ABC, CBS, NBC) to film their live events.  Soon those networks built their own based off  the one Apostle Lyon had built.
While pastoring at Open Bible, Apostle began the first Christian radio station in Rockford, 100.9 WQFL.
In 1978 Apostle started an interdenominational church, Faith Center International Ministries.  During Faith Center's 42 years of ministry and outreach, in 1991, Apostle Lyon built and started WFEN Radio Station – 88.3.   Faith Center enjoys and is growing in these ministries.  Children, Youth, Music-Worship, Prayer, Healing School, Prophetic Ministry, Young at Heart Seniors, small groups, feeding our local families, MightyX Men/Women, Young Families/Adults, WFEN Radio, video and audio outreach.
Apostle Lyon is actively involved in the Rockford community and many ministerial organizations.  Locally, he is a charter member and past president of the Rotary Club of Loves Park.  He started the local organization of Rockford Evangelical Ministers to bring local pastors together in fellowship.  He has also served on the board of the National Religious Broadcasters.  He serves on the Board of the National Association of Evangelicals.  He is an Honorary Member, a member of particular status with the International Coalition of Apostles.
His 69 years of ministry have caused him to be accepted as an apostle and father to many pastors, evangelists and ministry leaders across the globe.  He is often introduced as a "pastor to pastors".
Matt Miller was born and raised just north of the border in Janesville, Wisconsin. Early on, Matt knew that his career calling was radio. At the age of 17, Matt began his career as an intern in Madison, Wisconsin. In 1988, while working evening radio in Rockford, he picked up the nickname Matt Miller "The Rock & Roll Killer". From there, he made his way through Upper Michigan, northern Wisconsin and is now at home in Rockford.
Matt Miller will spend his weekday mornings with you, beginning at 6:00 on the Stateline's only live and local, full power contemporary Christian station. The former "Rock & Roll Killer" says, "I am elated with how God has brought me home and blessed me with an opportunity to serve in the field of work that I am passionate about. Please hear the voice of God in all that I do. I will strive to make your mornings a brighter place."
Cori Blake is new to the radio world but was destined for it since she started talking at just 7 months old and hasn't stopped since! With a personality and voice bigger than her hair (which is hard to believe), she's here to bring joy, laughter, and engaging conversations to your airwaves.
Her passions include cooking/trying new restaurants, traveling, semi-holistic living, and getting lost in a good book. All of which will make their way into the show one way or the other via a great story or fun little tidbit!
Last but definitely not least, her family and her faith – her rock and pure inspiration – provide the core strength underpinning all her endeavors. It's big, loud, and full of love (yes, her family and faith😉), and she wouldn't be here today without either.
Tune in and join her every Monday-Friday from 2-5, and listen to a show filled with vivacity, faith, fun food tips, wanderlust tales, and family anecdotes. Expect to be inspired, entertained, and engaged every step of the way.
If you want to connect with her, follow her on Facebook or Instagram @RadioCori!
John Tallacksen was born and raised right here in Rockford, Illinois. The term "Johnny come lately" (yes, it does exist) applies to him. He had no clue he would ever be on the radio until God opened the door in 2005. If you ever see him in person, he is more than happy to share how that happened. He began hosting Gospel Country on another local Christian station and continued for four years until that station was sold and the format totally changed. Without missing a Saturday, John started with WFEN in March of 2008 and continued for another four years becoming the longest running host of Gospel Country in its history. Now, after an absence of nearly three years, he's back.
John Tallacksen states, "I am the proverbial kid in the candy store every Saturday morning when I can be with you in Gospel Country from 9 until noon. I can't wait until we can get together and share this ministry of Southern Gospel music. I also hope to see you at a local concert."
When not on the radio, you might find John helping emcee a concert, singing with Professions of Faith, running sound for The Assemblymen, or spending time with his family.
"For God so loved the world that he gave us his only son, Jesus, and that whoever believes in Him will have a life that lasts for an eternity." – John 3:16
At WFEN, we believe that the Bible is the inspired word of God, and we welcome the opportunity to share this inspiration with our listeners. If you would like to learn more, please drop us a line: info@wfen.org.